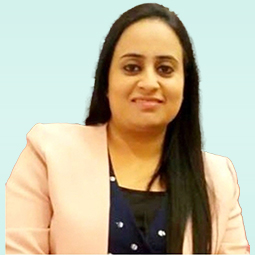 Personal Details
Doctor Name
Harmanpreet Kaur
Primary Specialty
Gynecologist
Experience
00 Years
Education & Hospital
Medical Education
MRCOG from Royal College of Obs & Gynae
Area of Expertise
Obstetrician and Gynaecologist
Hospital
Grecian Super Speciality Hospital, Mohali
Dr Harmanpreet Kaur is an Obstetrician and gynaecologist with a special interest in pregnancy care. She began her career in Obstetrics and Gynaecology by completing her post-graduation (MD in Obs and Gynae) in India. Thereafter she moved to the UK and completed her MRCOG(UK) and MCh in minimally invasive surgery (laparoscopy and robotics). She is a member of the Royal College of Obstetricians and Gynaecologists, London, UK, and the Federation of Obstetric and Gynecological Societies of India (FOGSI). She has worked both in Indian and UK hospitals (NHS) in Obstetrics and gynaecology. She is very dedicated, highly professional, and patient oriented. Her expertise involves dealing with High-Risk Obstetrics, LSCS, Painless Deliveries, Normal Deliveries, Complicated Deliveries, and gynaecological procedures. She has multiple publications in prestigious Obstetrics and gynaecology journals and has done many presentations at national and internal conferences. She believes in and advocates holistic care for women during pregnancy and the postpartum period which involves not only medical management but also lifestyle modifications incorporating regular exercises, yoga, and good nutrition. She is passionate about improving maternal care provided to pregnant women, especially in India.
Specialization and Expertise:
* Molecular diagnosis of disease causing microorganisms
* Identification, control and prevention of Infectious diseases at community and hospital setting
* Antimicrobial stewardship programs
* Biomedical waste Management
Doctors Achievements
RCOG- Royal college of obstetrics and gynaecology, UK