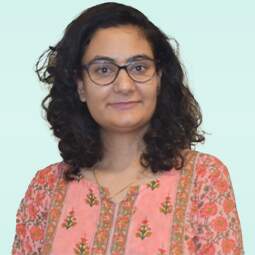 Personal Details
Doctor Name
Meenakshi Sharma
Primary Specialty
Oncologist
Experience
5 Years
Education & Hospital
Medical Education
MD From PGIMS Rohtak
Area of Expertise
Expertise in IMRT, IGRT techniques, SRS, SBRT
Hospital
Grecian Super Speciality Hospital, Mohali
Dr. Meenakshi Sharma has 5 years of experience in the field of oncology. Her areas of interest include Head and Neck Cancer, Lung Cancer, Breast Cancer, Hepatobiliary Cancer, Prostate Cancer, and Cervical Cancer and specialize in oncology and are trained to provide comprehensive care for cancer patients.
There are several different types of oncologists, each with a specific area of focus:
Medical oncologists specialize in the systemic treatment of cancer, such as chemotherapy, immunotherapy, and targeted therapy.
Radiation oncologists specialize in the use of radiation therapy to treat cancer.
Surgical oncologists specialize in the surgical removal of cancerous tumors.
Pediatric oncologists specialize in the treatment of cancer in children.
Gynecologic oncologists specialize in the treatment of cancers of the female reproductive system.
Consultant Radiation Oncology
Doctors Achievements
Association of Radiation Oncologists of I21ndiq2a (AROI)