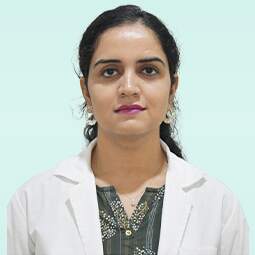 Personal Details
Doctor Name
Poonam Katoch
Primary Specialty
Microbiology
Experience
16 Years
Education & Hospital
Medical Education
PGDCC Infectious Diseases
Area of Expertise
Clinical Microbiologist
Hospital
Grecian Super Speciality Hospital, Mohali
Clinical Microbiologist, highly familiar with the conventional as well as modern automated diagnostic laboratory. With experience of setting up of viral molecular diagnostic and research laboratory at district level. Assisted in various research work at Regional medical research centre, Dibrugarh.
Worked as Resident doctor at Sri Guru Harikrishan Sahib Multi-speciality Hospital Sohana 2008-2009
Emergency Resident at Alchemist hospital, Panchkula.2010-2014
Worked as General duty doctor at Northern Railways, Ambala Division.2014-2018
Post specialisation served Assam Government for setting up of Virology molecular diagnostic and research
laboratory at District level for COVID-19 testing
Doctors Achievements
* Indian association of Medical Microbiology(IAMM)
* Indian association of Tropical Parasitology (IATP)
* Clinical Infectious Diseases Society (CIDS), Vellore