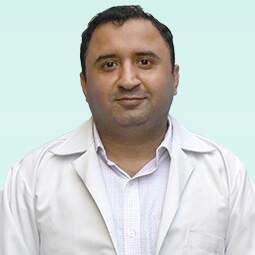 Personal Details
Doctor Name
Rahul
Primary Specialty
Laproscopy
Experience
19 Years
Education & Hospital
Medical Education
MBBS, DNB - General Surgery
Area of Expertise
General & Laproscopy Surgeon
Hospital
Grecian Super Speciality Hospital, Mohali
Dr. Rahul is Gen and Laparoscopy Surgeon at Grecian Super Specialty Hospital, Sec 69, Mohali, Punjab. He is the best Laparoscopy Surgeon in Mohali.specializes in performing laparoscopic surgery, which is a minimally invasive surgical technique that uses small incisions and specialized instruments to perform surgical procedures inside the body.
Laparoscopic procedure, the surgeon makes one or more small incisions in the patient's abdomen and then inserts a laparoscope, which is a thin tube with a camera and light on the end, into the abdomen. The camera sends images of the inside of the abdomen to a monitor, which the surgeon uses to guide the surgery. The surgeon then uses other specialized instruments, such as scissors, forceps, and graspers, which are also inserted through the small incisions, to perform the surgery.
General & Laproscopy Surgeon