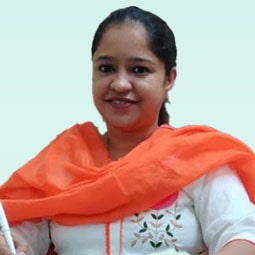 Personal Details
Doctor Name
Ramandeep Kaur Aujla
Primary Specialty
Ophthalmologist
Experience
11+ Years
Education & Training
Medical Education
MS Ophthalmology
Residency
Ludhiana
Practice Areas
Chandigarh
SICS Regional Institute of Ophthalmology , Sitapur , UP), Phacoemulsification, Regional Institute of Ophthalmology , Sitapur UP, Long term fellowship :
1. Cornea & Microsurgery from Aravind Eye Hospital , Coimbatore , Tamil Nadu
Duration : 18 months, Have assisted and performed emergency surgery and elective surgery. Surgeries conducted:
1. Phacoemulsification cataract surgery
2. SICS
3. ECCE
4. Chalazion removal
5. Tarsorrhaphy
6. Pterygium Excision & Graft Placement
7. Therapeutic Keratoplasty/ Penetrating Keratoplasty
8. Collagen Cross linking ( C3R )
9. Emergency cornea perforation management
10. Eyelid suturing
11. OSSN (Occular Surface Squamous Neoplasia ) Management
Doctors Achievements
Behind the word mountains, far from the countries Vokalia and Consonantia, there live the blind texts the word.